You guyz really need to check Livejournal more often, and update like I do. I am DEDICATED to being a computer geek, unlike you guyz. I AM FAKING BEING SICK! HAHAHAHA... thats why i'm at home. Here's some really cute FMA screenshots :(
WARNING MAJOR SPOILERS!!!
Teaser: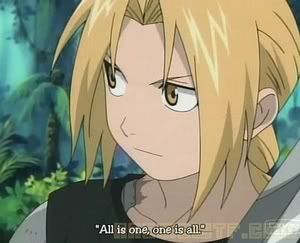 ( Heres A Few ScreenshotsCollapse )

current mood:
owy!